Top 5 Salman Khan movies THAT MADE US GO WOW!  
How we absolutely love Sallu bhai, is showcased when his movies cross all records, and create an altogether different wave whenever they release. However, some of his movies that have really bowled us over in all these years deserve to be mentioned, for they definitely depict that his acting skills are unparalleled too. We list out our top 5, which one is your favorite?
BAJRANGI BHAIJAAN
This very recent blockbuster won our hearts over! And what's more, it really wasn't about all that ''maar pitaai'' and crazy action sequences. We loved the flood of emotions in there, the subtle and humorous scenes, and a remarkable performance by Salman. Quite a change from the usual, we would say! The storyline was fresh and well thought of. All in all, a complete entertainer.
ANDAZ APNA APNA
Who can possibly forget this evergreen hit that is still quite a hit with the youth of today? Released back in 1994, this Salman- Aamir starrer was a complete dose of humour and entertainment. Though the movie was pretty much an average grosser when it released, it has managed to emerge as a cult film over all these years. Two conmen, one heiress, and an evil criminal. Typical, but worth the popcorn!
MAINE PYAAR KIYA
Salman's debut in a lead role, this movie starring Bhagyashree definitely won a lot of critical acclaim. A story about 2 friends Prem and Suman who gradually fall in love, this movie got eyeballs rolling with all that love and charm. This film was the top grossing film of the year 1989, and we still adore the lovely chemistry between the onscreen couple. Surely deserves to be on the list!
TERE NAAM
Along with brilliant acting, what also created a rage when this movie came about, was Salman's hairstyle which was loved and copied by many fans. A remake of the Tamil film Sethu, the kind of story and the remarkable performances makes this movie distinct and different. A romantic drama film, if you're a true Salman fan, you can't really miss out on this one!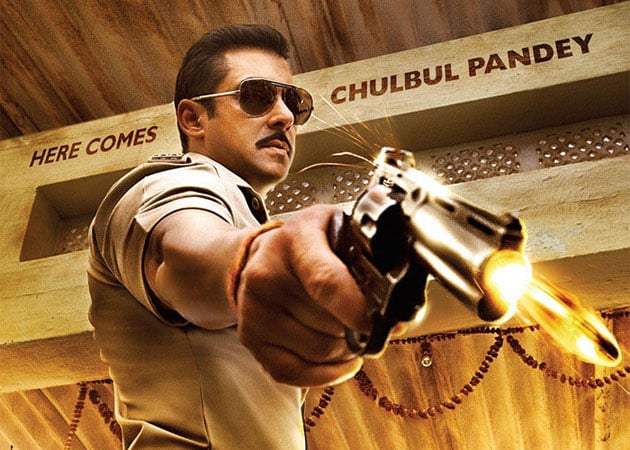 DABANGG
A lot of fans swear by Chulbul Pandey and the fact that Dabangg is a complete family entertainer, and we don't seem to disagree. With characters like ''Cheddi'' and ''Makkhi'', and an interesting plot, this movie is a treat to watch with family for it's a complete package. We hope you haven't missed out on this one!